The most important thing to know – this is all about YOU.
Seriously. This is a life-changing experience! One of your largest financial transactions and one that should be cared for by an experienced, been-around-the-real estate-block professional that will offer exceptional and personalized service.
It is with great pride that I am nearly 95% referral. The relationships that we build may have resulting in you visiting our site. I am ever so grateful for that.
Click below and watch a video of one our Midtown clients sharing her experience working with me: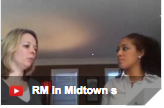 Did you view it? Do you want a negotiation wizard here to keep more money in your pocket if you are selling or to maximize your purchase power if you are buying? Call or Text 678.796.8066 or schedule a call with me here:
calendly.com/christianross
Our Philosophy: Clients, First. Plain and Simple.

A little about me:

In real estate for over 10 years, she has been featured on HGTV, honored as a "Bold Woman of Buckhead" in Simply Buckhead magazine and a leader in the industry as a past President of the Women's Council of Realtors' Atlanta Chapter: the youngest in the organization's 56 year history. All of her experience benefits you with a knowledgeable, ethical and fun partner for your real estate journey.